posted by

Pete
at 30.4.08
1 comments


posted by

JIRO
at 30.4.08
0 comments


Great song!
posted by

JIRO
at 30.4.08
0 comments



WOW, I havent seen this advert since 1991 when I first went to Japan, me and my brother loved this advert so much we bought a bar of this chocolate and when we got back to England we had one piece each per day, we also got our family in Japan to tape the advert and send it to use.


posted by

JIRO
at 29.4.08
1 comments


posted by

Pete
at 28.4.08
0 comments


posted by

JIRO
at 28.4.08
2 comments


One of my favourite illustrators working today has an interview on a blog
HERE
, it's really depressing to read that one of the most interesting and finest young illustrators in the world has to work at a data entry office job to get by when their are so many shit artists out their making good money and a living on their crap, but it's also nice to read that he seems to be very down to earth guy and has a great taste in music. As well as being an unbelievably good illustrator Matt Lock also has one of the best blogs around which he updates regularly with his own work and some of the best metal/sci-fi/random shit found imagery on the internet. Seriously, if people actually earnt money based on how talented they are and not at how good they are at promoting themselves or whoring themselves to advertising then this guy would be a billionaire.
WEBSITE
BLOG
posted by

JIRO
at 28.4.08
0 comments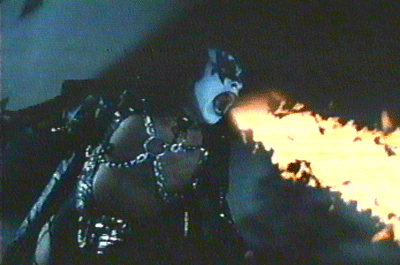 PART 1
PART
2
/
3
/
4
/
5
/
6
/
7
/
8
/
9
/
10
/
11
/
12
/
13
/
14
I've never been much of a KISS fan, I've tried but every time I listen to them I'm always disappointed, but their film is brilliant,
ATTACK OF THE PHANTOM
is the UK version of the US TV film, KISS Meets the Phantom of the Park. I haven't seen the US version, but supposedly the UK version is longer and better, they are basically the same film but just edited differently and using slightly different music, I think. KISS might suck as a band but this film is amazing, maybe if I saw this when I was a kid i would love them.
You can also watch the US version, KISS Meets the Phantom of the Park in 9 parts
HERE
.
posted by

JIRO
at 28.4.08
2 comments